AION is perhaps Jung's most challenging and difficult work but also one of his richest.  In this lecture at the First Congressional Church UCC, Rose Holt, Jungian Analyst, presented information and insights from this text that are directly relevant to our understanding and experience of the Christian era and to our own developing sense of self-identity.  Jungian Psychology, at root, attempts to provide some answers to the essential and deeply personal questions of life—"Who am I?" and "How then shall I live?"  AION provides a large and coherent frame from which we might better explore these questions.
AION is Jung's report on his researches into the formation and development of the Christian Era, where it fits in human history, the people and themes that have shaped it, the general direction it has taken over the Piscean Age, and his conclusions about its future unfolding.  Jung applies his process of individual analysis to the collective consciousness of the Christian Era.  Just as analysis of an individual opens up a much greater understanding of both the totality of one's consciousness and its limitations, Jung's analysis of the Christian Era provides an extremely comprehensive view of the Christian Era, its totality, and its limitations.
Our identity and personality are largely determined within the structures of family, social milieu, religious affiliation, educational and governmental institutions, and the general tenor of our time. We are born into these structures, and they form and inform us in many unconscious ways. As Americans, we are uncommonly proud of our independent selves, how our egos are the determining factor of our lives. Even a cursory self-examination can correct that innocent fiction and cause us to become ever more curious about who we really are, the totality of our personhood, which, happily and unhappily, is much larger than just our ego understanding.
It is a mysterious fact that as individuals, we are in a parallel process with history.
Presenter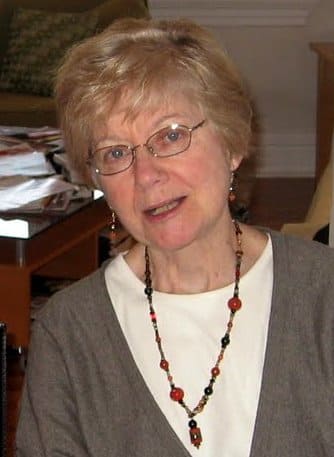 Rose F. Holt, M.A., is a Jungian analyst in private practice in St. Louis and is a member of the Chicago Association of Jungian Analysts, the Interregional Society of Jungian Analysts, and the Heartland Association of Jungian Analysts. She received her Diploma in Analytical Psychology from the C. G. Jung Institute of Chicago in 2001. She served for 12 years as the Advisory Analyst to the C. G. Jung Society of St. Louis. Rose has taught numerous courses in all facets of Jungian psychology and has authored articles and essays on the topic. She maintains a blog, "Jungian Psychology," at roseholt.blogspot.com.