The evening of Friday, February 24, lecture participants joined the Society as James Hollis invited them to consider how stories — provisional, localized, and often created at an early stage of our history — become defining narratives, and how therapy can be understood as the identification of and critical analysis of our operative or "meta-stories."
Until these "narrative interpretations" can be smoked out, we remain their captives. Through a series of questions, Dr. Hollis encouraged participants to examine the stories they have been serving, then engage the stories that honor what wants to unfold from within.
Attendees were incredibly moved by this lecture, and much discussion unfolded among board members and Friends of the Society in the week that followed. A board member shared that it was "a thought-provoking and enlightening evening…[with a] man who continues to share his wisdom with us all" and noted that the opportunity to dialogue directly with Dr. Hollis "revealed his laser-like focus to get to the heart of the matter."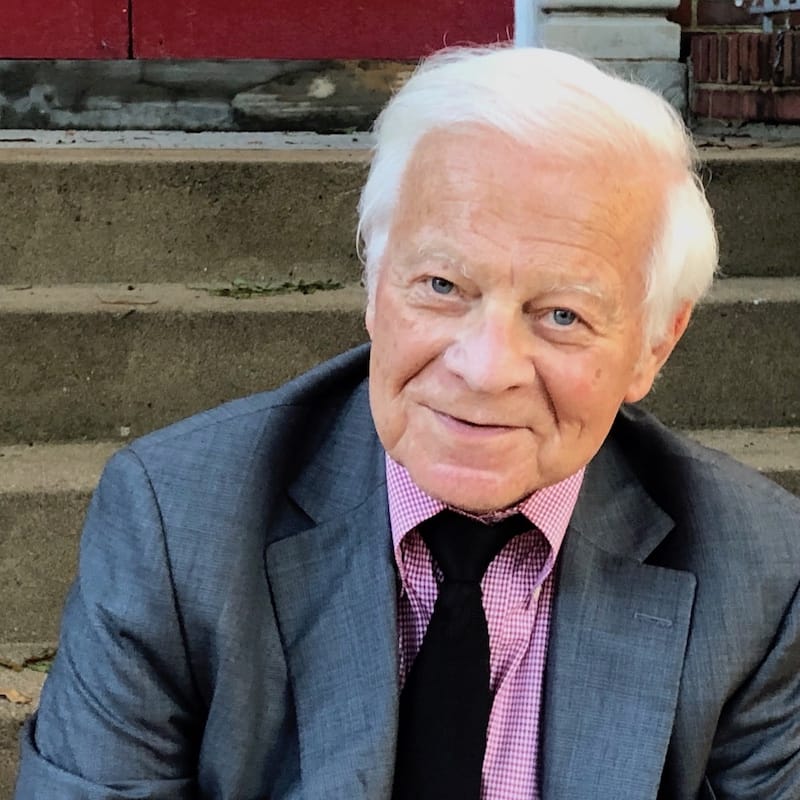 James Hollis, Ph.D., is a Jungian Analyst in Washington, DC, and author of sixteen books, the latest being The Broken Mirror: Refracted Visions of Ourselves.
Dr. Hollis was born in Springfield, Illinois, and graduated from Manchester University in 1962 and Drew University in 1967. He taught Humanities for 26 years in various colleges and universities before retraining as a Jungian analyst at the Jung Institute of Zurich, Switzerland (1977–82). He is presently a licensed Jungian analyst in private practice in Washington, D.C. He served as Executive Director of the Jung Educational Center in Houston, Texas, for many years and was Executive Director of the Jung Society of Washington until 2019, and now serves on the JSW Board of Directors.
He is a retired Senior Training Analyst for the Inter-Regional Society of Jungian Analysts, was first Director of Training of the Philadelphia Jung Institute, and is Vice-President Emeritus of the Philemon Foundation. Additionally, he is a Professor of Jungian Studies for Saybrook University of San Francisco/Houston.
He lives with his wife, Jill, an artist and retired therapist, in Washington, D.C. Together they have three living children and eight grandchildren.
He has written a total of sixteen books. The books have been translated into Swedish, Russian, German, Spanish, French, Hungarian, Portuguese, Turkish, Italian, Korean, Finnish, Romanian, Bulgarian, Farsi, Japanese, Greek, Chinese, Serbian, and Czech.