Description
Traditional descriptions of God in the world's theistic traditions are no longer satisfying for many people. Jung's discovery of the transpersonal Self, an innate God-image or divine essence within the psyche, offers a practical and powerful alternative that avoids many of the problems associated with anthropomorphic, patriarchal God-images. Using examples from people's experience, this talk will describe a variety of ways in which the Self manifests itself in dreams, visions, and synchronicities. We will also discuss Jung's idea that the Self has a dark side that is responsible for suffering and evil, and the ways in which this contrasts with the Christian God-image.
Course Objectives:
1. Participants will gain an understanding of Jung's concept of the Self.
2. Participants will be able to contrast the classical theistic God-image with Jung's idea of the Self.
3. Participants will be able to recognize a range of manifestations of the Self.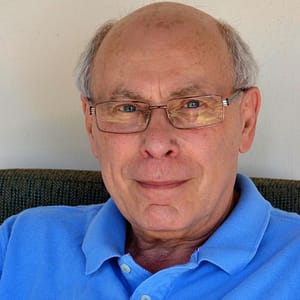 Lionel Corbett, M.D., trained in medicine and psychiatry in England and as a Jungian Analyst at the C. G. Jung Institute of Chicago. He is a professor of depth psychology at Pacifica Graduate Institute in Santa Barbara, California.
He is the author of five books: Psyche and the Sacred; The Religious Function of the Psyche; The Sacred Cauldron: Psychotherapy as a Spiritual Practice; The Soul in Anguish: Psychotherapeutic Approaches to Suffering; and Understanding Evil: A Psychotherapist's Guide. He is the co-editor of four volumes of collected papers: Psyche's Stories; Depth Psychology: Meditations in the Field; Psychology at the Threshold; and Jung and Aging.