Description
Tune into the Story that Wants to Unfold Within You
In these deeply moving and insightful lectures, Dr. James Hollis invites us to tend to the unique story that is seeking to unfold within each one of us. This story-what Jung meant by the individuation process-is interested in bringing something into this world, often in very complex and difficult circumstances.
Delivered with Dr.Hollis' trademark wisdom & wit, these lectures will inspire you to create your own map into the terrain of your life's story.
What you will receive
video_library
2 Video & 2 Audio Recordings
Handout: Questions 'Live Your Own Life'
Two bonus video clips
account_box
Access to your own Jung Platform account where all the content you've purchased will be stored.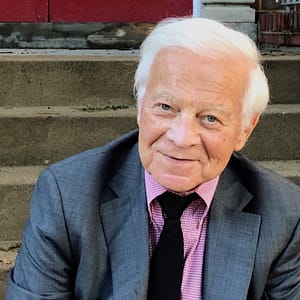 James Hollis
James Hollis, Ph.D., is presently a licensed Jungian analyst in private practice in Washington, D.C. He is also a Core Faculty Member at Jung Platform since 2016, and one of the best Jungian teachers of our age.
He was born in Springfield, Illinois, and graduated from Manchester University in 1962 and Drew University in 1967. He taught Humanities for 26 years in various colleges and universities before retraining as a Jungian analyst at the Jung Institute of Zurich, Switzerland (1977-82). He served as Executive Director of the Jung Educational Center in Houston, Texas for many years, was Executive Director of the Jung Society of Washington until 2019, and now serves on the JSW Board of Directors. He is a retired Senior Training Analyst for the Inter-Regional Society of Jungian Analysts, was first Director of Training of the Philadelphia Jung Institute, and is Vice-President Emeritus of the Philemon Foundation. Additionally he is a Professor of Jungian Studies for Saybrook University of San Francisco/Houston. He lives with his wife Jill, an artist and retired therapist, in Washington, DC. Together they have three living children and eight grandchildren.
He has written a total of sixteen books and over fifty articles. The books have been translated into Swedish, Russian, German, Spanish, French, Hungarian, Portuguese, Turkish, Italian, Korean, Finnish, Romanian, Bulgarian, Farsi, Japanese, Greek, Chinese, and Czech.
These videos are now available on demand