Description
This on-demand course is a collection of 4 remastered stand-alone lectures given by Dr. Lionell Corbett on various aspects of analytical psychology. The lectures are both scholarly and soulful.
Lionell Corbett's passion is exploring depth psychology, in particular the analytical psychology of C.G. Jung, as an emerging spiritual path. He finds some sources of that idea in Jung's Red Book.
Corbett's vast knowledge of psychology, history and mythology, as well as his many compelling personal stories makes for a lively, full-blooded discussion of many life-changing ideas.
The first two lectures delve into Carl Jung's Red Book and non-traditional channels of direct religious experience. In the third lecture Corbett analyzes the personal psychology of Job as well as Jung's "Answer to Job".  In the fourth lecture Corbett discusses how myth, memory and history interweave.
The recordings of those lectures were originally presented at the C.G. Jung Society of St. Louis and have been remastered by Jung Platform.
This course is for people familiar with the basics of Jungian psychology who want to explore some of its deeper issues.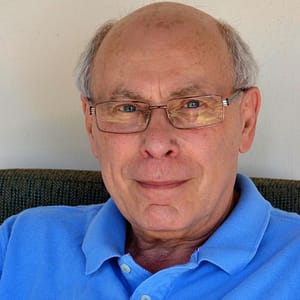 Lionel Corbett, M.D., trained in medicine and psychiatry in England and as a Jungian Analyst at the C. G. Jung Institute of Chicago. He is a professor of depth psychology at Pacifica Graduate Institute in Santa Barbara, California.
He is the author of five books: Psyche and the Sacred; The Religious Function of the Psyche; The Sacred Cauldron: Psychotherapy as a Spiritual Practice; The Soul in Anguish: Psychotherapeutic Approaches to Suffering; Understanding Evil: A Psychotherapist's Guide; and, most recently, The God Image: from Antiquity to Jung. He is the co-editor of four volumes of collected papers: Psyche's Stories; Depth Psychology: Meditations in the Field; Psychology at the Threshold; and Jung and Aging.
These videos are now available on demand