Description
If dreams are the royal road to the unconscious, how do writers, poets, dramatists, and novelists use dreams to explore those intangible truths that the report of conscious experience fails adequately to convey?
Salley Vickers' acclaimed novels explore unconscious processes, often through the evocation of metaphysical forces, gods, spirits, angels, and, in her latest forthcoming novel, The Gardener, the fairies of old England. In this free Zoom talk, she will consider the varied uses of dream in ancient literature, Shakespeare, and children's literature as well as touching lightly on her own work.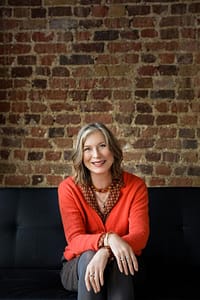 A former Jungian analyst, Salley Vickers is now a full-time writer of fiction. Her twelve novels and one collection of short stories resonate deeply with people attuned to depth psychology. Salley has reviewed for The Times, The Observer, and the Literary Review and taken part in many BBC Radio 4 broadcasts. Her books are frequently serialized for BBC's "Book at Bedtime." She was a judge for the Man Booker Prize in 2002 and has judged many other prizes since. Her first novel, Miss Garnet's Angel, set in Venice, where Salley is a frequent visitor, was a word-of-mouth bestseller. Her latest novel, The Gardener (Viking, Penguin), which explores the remedial powers of the natural world, is out in November 2021. Her other works include The Cleaner of Chartres, The Librarian, Grandmothers, The Other Side of You, Dancing Backwards, Mr. Golitely's Holiday, Instances of the Number 3, Where Three Roads Meet, The Boy Who Could See Death, Cousins, and Aphrodite's Hat.