Description
" A narrative is a storied or narrative way of believing something" — C.G. Jung in Jung on Christianity.
There exists a deep correlation or accord between what we believe and the myth we live by. Beliefs are what shape and contours our habits of thought, attitudes, and feelings. When any of these human responses are allowed to bake into our daily life, they become immensely difficult to dislodge. At times we live out beliefs and the myth that contains them well past their expiration date on the shelf. Beliefs, like myths, are metaphors for the way we negotiate the external world to create coherence between it and our interior lives.
In this lecture we will
Explore some of our most prominent core beliefs
Explore some of the most fundamental characteristics of our personal myth.
Question whether our beliefs take shape from within our personal myth and the cultural myth we are contained by
Ask if a belief is a myth trying to convince itself that it is true or if it has some validity or claim to Reality as we define it?
Discern what kinds of forces of belief have shaped our life narratives
Identify some basic qualities of what comprises a personal myth.
Identify what qualities and characteristics are instrumental in shaping a person's core beliefs.
Question whether the beliefs they have held sacred are in fact ripe for revising and/or deleting.
Express why it seems necessary to believe in anything and what a person's beliefs add to the texture of their life.
Identify destructive beliefs that they continue to cling to that are detrimental to their growth.
Explore and identify what role their beliefs have in shaping their life stories and identities.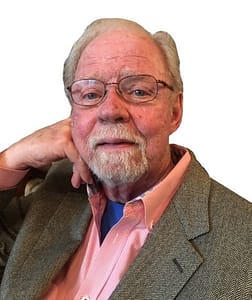 Dennis Patrick Slattery, Ph.D., has for the past twenty-seven years been a Core Faculty member in the Mythological Studies Program at Pacifica Graduate Institute in Carpinteria, CA, where he holds the rank of Distinguished Professor Emeritus. He has taught for the past fifty-two years at the elementary, secondary, undergraduate, and graduate levels.
He is the author, co-author, editor, or co-editor of thirty volumes as well as over two hundred articles in books, magazines, newspapers, and online journals. His titles include The Idiot: Dostoevsky's Fantastic Prince (1984); The Wounded Body: Remembering the Markings of Flesh (2000); A Pilgrimage Beyond Belief: Spiritual Journeys through Christian and Buddhist Monasteries of the American West (2017); Harvesting Darkness: Essays on Literature, Myth, Film and Culture (2006); With Glen Slater, he co-edited Varieties of Mythic Experience: Essays on Religion, Psyche and Culture (2008); with Jennifer Selig he co-edited Reimagining Education: Essays on Reviving the Soul of Learning (2009); Day-to-Day Dante: Exploring Personal Myth Through The Divine Comedy (2012); Our Daily Breach: Exploring Your Personal Myth Through Herman Melville's Moby-Dick; An Obscure Order: Reflections On Cultural Mythologies (2020); with Deborah Anne Quibell and Jennifer Leigh Selig, he co-authored Deep Creativity: Seven Ways to Spark Your Creative Spirit, which won first place in the 2020 Nautilus Book Awards under the category "Creativity and Inspiration." He has also published seven volumes of poetry and one novel. He offers (W)riting Retreats on personal mythology using the writings of Joseph Campbell and others to Jungian groups and other organizations in the United States and Europe.
Dr. Slattery suggests the following reading materials, all blog posts of approximately 625 words on his website, www.dennispatrickslattery.com: