Description
Myths have been around for thousands of years and are road maps designed to assist us on our journeys; all we must do is take the time to decipher the codes. Myths were often told to assist individuals through their initiations. Through the lens of a myth, told to the beat of a djembe drum, the participants will do a myth while the myth does them. Stopping at critical points in the myth, we will explore what resonates within the myth and answer questions designed to stimulate discussion, reflection, create community, have more fulfilling lives, and inspire life-changing core moments.
During this workshop, participants will:
Enhance self-reflection and self-discovery via discussion and journaling
Broaden perspectives through reflection, discussion, and journaling
Improve listening skills through discussion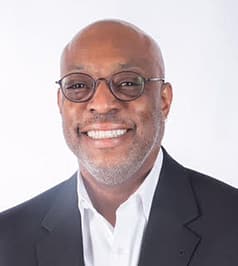 Kwame Scruggs has over 20 years of experience using myth in the development of male youth and adults. He holds a Ph.D. and MA in Mythological Studies with an emphasis in Depth Psychology from Pacifica Graduate Institute in Santa Barbara, California. Kwame is the founder and director of Alchemy, a non-profit organization in Akron, Ohio established in 2003. Alchemy uses myths to engage adolescents. In 2012, Alchemy was one of 12 programs to receive the National Arts and Humanities Youth Program Award by the President's Committee on the Arts and the Humanities—the nation's highest honor for after-school and out-of-school programs. Alchemy was also the backdrop for a feature-length documentary, "Finding the Gold Within." In 2020, the Association of Teaching Artists (with Lincoln Center Education) presented Kwame with their Innovation in Teaching Artistry award.
Kwame suggests the following reading materials:
Bond, Stephenson, D. Living Myth: Personal Meaning as a Way of Life. Boston: Shambhala Publications, Inc., 1993.
Campbell, Joseph. The Power of Myth. New York: Doubleday, 1988.
. . ., The Hero with a Thousand Faces. Princeton, NJ: Princeton UP, 1973.
Johnson, Robert, A. He: Understanding Masculine Psychology. New York: Harper & Row, 1989.
. . ., She: Understanding Feminine Psychology. New York: Harper & Row, 1989.
May, Rollo. The Cry For Myth. New York: Dell, 1991.
Walker, Steven, F. Jung and the Jungians on Myth: An Introduction. New York & London: Garland Publishing, Inc., 1995.