Description
Note that this product is intended for those who did not register for the C.G. Jung Society of St. Louis's Saturday, January 15, 2022 "Psychological Aspects of Belief in God" screening but would like to purchase access to the videotaped event.
Once you have made your purchase, a link to the video will appear on the confirmation page and will be sent to the email associated with your purchase. When you open the video you will have the option to download it.
If Jung is correct that there is an innate image of God in the psyche, this presence would help to explain why people have religious beliefs. However, many people do not, and this needs an explanation. This talk will describe some of the reasons that people believe or disbelieve in God. Dr. Corbett will discuss reductive theories that attribute this belief to early infantile experiences with mother, an idea held by many psychoanalysts. Each school of psychology has its own explanations. There are also theories that see the idea of God as nothing more than the projection of human psychology, while recent evolutionary, neurological, and cognitive theories also try to explain this belief. Finally, Dr. Corbett will describe the influence of early family dynamics on the development of our images of God, using the example of the life of Martin Luther. Then, using what we can glean from St. Paul's writing about his personality, Dr. Corbett will look at some of the relationships between St. Paul's psychology and his theology.
Attendees will:
Better understand Carl Jung's hypothesis that a God-image inheres in the psyche.
Better understand some psychoanalytic and other theories purporting to explain either belief or disbelief in God.
Better understand the relationship between early family dynamics and one's God-image, referencing Martin Luther, as well as gleaning what we can of St. Paul's psychology by considering his theology.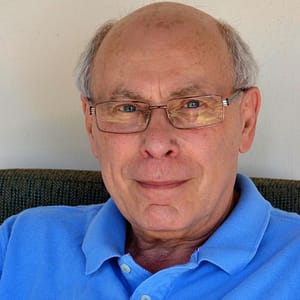 Lionel Corbett, M.D., trained in medicine and psychiatry in England and as a Jungian Analyst at the C. G. Jung Institute of Chicago. He is a professor of depth psychology at Pacifica Graduate Institute in Santa Barbara, California.
He is the author of five books: Psyche and the Sacred; The Religious Function of the Psyche; The Sacred Cauldron: Psychotherapy as a Spiritual Practice; The Soul in Anguish: Psychotherapeutic Approaches to Suffering; Understanding Evil: A Psychotherapist's Guide; and, most recently, The God Image: from Antiquity to Jung. He is the co-editor of four volumes of collected papers: Psyche's Stories; Depth Psychology: Meditations in the Field; Psychology at the Threshold; and Jung and Aging.