Description
As individuals and part of a community, we are called to witness and respond to innumerable significant changes in the outer world. Major hurricanes, devastating wildfires, the pandemic's growth, and acts of terrorism are just a few of the external events impacting us today. In what ways does our psyche, confronting such realities, register them and respond? Do some of us experience that which holds us when we feel we cannot be held? If so, how do we image such an energy? By what names do we call it today? How have images of God embraced by the collective changed in the extreme volatility of current times?
Vice-President of the Jung Society, Dr. Francesca Ferrentelli, is very pleased to ask Dr. Murray Stein to respond to the following challenging questions:
– When enough of the collective does not experience a commonly used image of God, what does that do to the state of the collective?
– For the images of God in process of transformation, how can we meaningfully participate in those image transformation processes collectively and individually?
–  During a previous presentation hosted by our society, Dr. Lionel Corbett mentioned that the more we pay attention to the Unconscious, the more we notice the transforming nature of God. Is the nature of God the symbol transformation process?
– How can we utilize personal images of the Divine and their numinous effects to contribute to a collective spiritual response toward individuation?
Please join us for this extraordinary opportunity to hear Dr. Stein respond to these penetrating questions.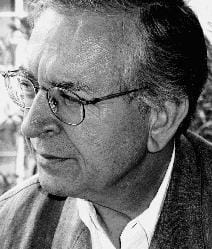 Murray Stein is a graduate of Yale University (B.A. and M.Div.), the University of Chicago (Ph.D.), and the C.G. Jung Institut-Zurich (Diploma). He is a founding member of the Inter-Regional Society of Jungian Analysts and of the Chicago Society of Jungian Analysts. He has been the president of the International Association for Analytical Psychology (2001-4), and the President of The International School of Analytical Psychology-Zurich (2008-2012). He is the author of many books, including  Jung's Map of the Soul, which gave inspiration to the Korean rock band, BTS, Minding the Self, Jung's Treatment of Christianity: The Psychotherapy of a Religious Tradition, and The Collected Writings of Murray Stein, Volumes 1-3.