Description
The book we will study in this group is A Life of Meaning by James Hollis, PhD. In his newest book, Dr. Hollis shares his insights gained over his 40-plus years as a Jungian analyst. He feels that asking questions and searching for answers to these questions is the best way to create a life that is rich and full of meaning. The book is a little more informal than most of his books and is based on a series of lectures first given in Colorado in 2019. Many attendees of this series asked for a text which summarized the wisdom he shared in the lectures. This book is the answer to that request with a few changes for the sake of clarity.
The group will meet every week on Sundays from 2:00 pm to 3:30 pm for 5 weeks. It will start on Sunday, January 14, 2024, and will continue on January 21 and 28. We will skip February 4, the first Sunday of February and continue on the 2 following Sundays, February 11 and 18.
Learning objectives
By the end of this course, participants will:
Gain understanding of the formative influences of our early days.
Describe what happens when things fall apart in midlife.
Gain understanding of the importance of acknowledging our shadow and working with it.
Be able to state why, in this modern era, we need to be interested in the topic of sin.
Gain understanding of how to continue growing and live more fully in the presence of mortality.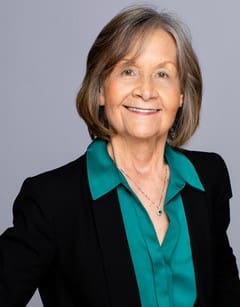 Pamela Hieger, MA, LPC earned a master's degree in clinical mental health counseling from Webster University in 2016 and became a licensed professional counselor in the state of Missouri in 2017. After this she worked for Preferred Family Healthcare for 4 years as a counselor to those who struggle with substance abuse. During this time, she became interested in trauma and became a trained EMDR therapist. She is now in private practice in Creve Coeur, Missouri.
Pam considers herself a student of Jung and feels that Jungian psychology and psychotherapy fits in with her view of working in depth to resolve issues that plague us. She has been a member of the Jung Society of St. Louis for about 10 years and is currently on the Board of Directors for that organization.