Description
Scholarship Fund Benefit! All proceeds from this group will be donated to the C.G. Jung Society of St. Louis Scholarship Fund by Rose Holt!
AION is perhaps Jung's most challenging and difficult work but also one of his richest. In these follow-up groups, Rose will lead participants in a deeper exploration of the information and insights covered in her Friday, April 22, 2022, benefit lecture.
If you have not already registered for the lecture, you can do so here. Note that this is one of two groups. This group will meet 12 PM to 1 PM Central Tuesdays April 26, May 3, and May 10. Alternatively, you can register for Group B, which will meet 12 PM to 1 PM Central Wednesdays April 27, May 4, and May 11 here.
Learning objectives:
Participants will better understand the significance of religious traditions in the development of personality and consciousness.
Practitioners will be better able to navigate the areas of difficulty for many people whose experiences of religion have been problematic.
Participants will better understand the frame of the Christian era and, thus, the impact and influence of that frame on their continuing development of consciousness.
Participants, whether affiliated with a particular religious tradition or not, will gain tools from Jungian thought that can facilitate their continuing maturation of personality.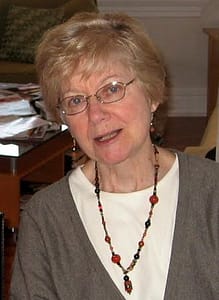 Rose F. Holt, M.A.
, is a Jungian analyst in private practice in St. Louis and is a member of the Chicago Association of Jungian Analysts, the Interregional Society of Jungian Analysts, and the Heartland Association of Jungian Analysts. She received her Diploma in Analytical Psychology from the C. G. Jung Institute of Chicago in 2001. She served for 12 years as the Advisory Analyst to the C. G. Jung Society of St. Louis. Rose has taught numerous courses in all facets of Jungian psychology and has authored articles and essays on the topic. She maintains a blog, "Jungian Psychology," at
roseholt.blogspot.com
. Contact: 
rosefholt@gmail.com.