Description
The famous myth, Persephone and Demeter, will be told from each of the character's perspective as a "Reader's Theater". Following the story, our symposium will explore five main archetypes that appear within the myth, as well as the Eleusinian Mysteries which evolved from it.
The five archetypes are The Kore, Persephone, Demeter, Zeus and Hekate. Our exploration includes the unique energy each archetype brings to our world, along with its' positive and shadow aspects. In addition, the historical, cultural and spiritual significance of the Eleusinian Mysteries will be shared.
By the end of this workshop, participants will be able to:
Understand the underlying psychological and spiritual significance of
the Persephone / Demeter myth.
Understand various dimensions of the five archetypal energies and
ways those energies impact our society, as well as our personal lives.
Understand the significance of the Eleusinian Mysteries on Western
Culture.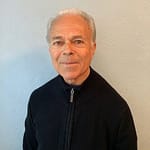 A lifelong student of mythology and inter-cultural connections, Lou has lived in and traveled to over 40 countries on six continents. His travels have focused on exploring indigenous people's spirituality and mythology, cultural similarities and "off the beaten path" adventure. He has almost fifty years' experience as a classroom teacher of world history, world cultures and English as a Second Language. Lou is a founding member of the Man Kind Project – St. Louis.
Over the past 30 years he has led and assisted with workshops, trainings and retreats based on the fundamentals of Depth Psychology and personal growth development.