Description
This session presents personal applications of initiatory tales. We will revisit Dorothy and The Wizard of Oz to ponder the gifts of the mythic quest. The format is storytelling with discussion of key elements, such as hearing a calling and serving worthy goals. In a spirit of play, we will follow each stage of the adventure to find hidden riches.
Learning objectives:
Discern the shaping influence of stories
Apply narratives to life-stage transition challenges
Identify plot patterns as unconscious scripts
Recognize how crises of faith, courage, and identity can be calls for renewal
Employ methods of engaging the imagination to claim emotional resources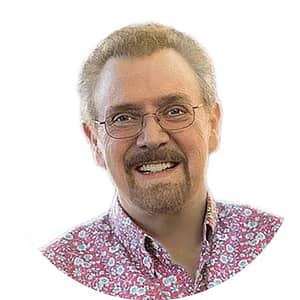 Jonathan Young, Ph.D., is a psychologist and storyteller who assisted mythologist Joseph Campbell for several years at seminars and went on to serve as the founding curator of the Joseph Campbell Archive and Library. Dr. Young is a consulting producer of documentary films on the History Channel, in which he appears as a featured expert on mythology. He lives in Santa Barbara, California, where he teaches at the Pacifica Graduate Institute and maintains an online counseling practice.