Description
Note that this product is intended for those who did not register for the C.G. Jung Society of St. Louis's Friday, July 15th, 2022 "When Psyche Sings" screening but would like to purchase access to the videotaped event.
Once you have made your purchase, a link to the video will appear on the confirmation page and will be sent to the email associated with your purchase. When you open the video you will have the option to download it.
Friday night lecture participants will:
Understand the relationship between music psychotherapy and Jungian analytical psychology
Describe the relationship between music as a field and the experience of dreaming
Experience their own relationship with music as a useful metaphor for exploring the psyche and its teleology toward wholeness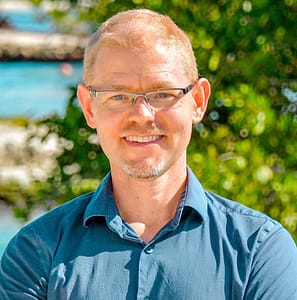 Joel Kroeker is a Canadian Swiss-trained Jungian psychoanalyst, clinical supervisor, and Music-Centred Psychotherapist. He is on faculty as an instructor at the CG Jung Institute Zürich and the Centre for Applied Jungian Studies. He is the founding international workshop facilitator of Archetypal Music Psychotherapy (AMP) and an international recording and touring artist.
He divides his time between his clinical practice and teaching Jungian-oriented courses across Brazil, Europe, and North America. His new book, Jungian Music Psychotherapy: When Psyche Sings (Routledge, 2019) is a finalist for the IAJS (International Association for Jungian Studies) book award.