Description
Carl Jung has stated that "Wholeness is not achieved by cutting off a portion of one's being, but by integration of the contraries." Robert Johnson observed that people resist the positive aspects of their shadow even more than the darker aspects and that to own our gold is frightening for us. This study group will explore the Jungian concepts of shadow and shadow integration through discussion of readings and film clips, i.e. 'THE TRIAL OF THE CHICAGO SEVEN', 'CHOCOLAT' and others.
Suggested Reading/Viewing:
C.G. Jung Collected Works Vol. 7 pg 64-79 and pg 90-119 (others TBA)
'OWNING YOUR OWN SHADOW' by Robert A. Johnson
Film for the first meeting will be 'TRIAL OF THE CHICAGO SEVEN' and 'CHOCOLAT'for session 2 (others TBA)
Learning objectives:
By the end of this course, students will be able to:
Understand the Jungian concept of the human shadow.
Explain the differences between the persona and the shadow.
Comprehend the process of shadow integration.
Identify how polarizations can be connected to shadow projections.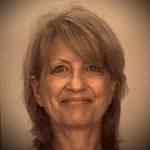 Mary Ryan, M.S. is a Jungian oriented therapist with 38 years' experience working with individuals, couples and groups. She has been on faculty for 3 universities and the Academy of Addictions Treatment professionals. She has a private practice in Springfield, Il and facilitates a Prison Fathers group at Jacksonville Correctional Center.