Description
The defining moment of Pandora's myth was when she opened the lid of a jar (it was a jar in the original myth) and released the evils into the world, suggesting (among other things) that unchecked curiosity can be dangerous. In the early part of 2021, when I wrestled up the courage to open my own jar – or box – and began writing the first draft of a memoir about my birth and adoptive mothers, my curiosity was piqued like never before and the lid from one box – then another – and another – flew open revealing secrets and patterns in my life I never suspected were there. Within the course of six months, I understood myself differently. The writing gave me an appreciation for the many obstacles I had overcome in my life and how I was being led seemingly by an invisible force that guided me along the way. I became aware of the Self at work in my life.
Beginning with the myth of Pandora, this Friday night lecture will explain the value of memoir writing as a step on the path to what Jung called the individuation process. To give the audience a taste of memoir writing, they will be asked to reflect and write personally about the three stages of alchemy:
Nigredo: the dark night of the soul that often includes suffering and grief.
Albedo: an awakening of the spirit, a shift in consciousness that can bring a new perspective after a long torment of darkness.
Rubedo: an integration of the dark night of the soul and a re-entry into the world as a changed individual.
Learning objectives:
Understand the value of memoir writing as a step on the path of individuation
Understand the meaning of the alchemical processes of Nigredo, Albedo, and Rubedo and how they can relate to life's experiences
Understand a part of their lives more deeply
Suggested Reading:
Anatomy of the Psyche by Edward Edinger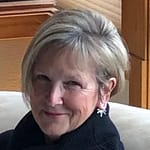 Martha Peacock, Ph.D. received her master's and doctorate degrees in mythological studies from Pacifica Graduate Institute and a bachelor's degree in cultural anthropology from the University of Missouri – St. Louis. Her educational training lends itself well to digging down deep to the perennial root of unquestioned thoughts and behaviors in order to unearth fresh perspectives.