Description
Scholarship Fund Benefit! All proceeds from this one-night-only study group will be donated to the C.G. Jung Society of St. Louis Scholarship Fund by Bob Rosen!
This single-session study group will focus on increasing participants' understanding of the concept of cultural complexes and their relevance in our current polarized culture as the group engages
Thomas Singer's introduction
Donald Kalsched's chapter "Wrestling with Our Angels"
in Cultural Complexes & the Soul of America: Myth, Psyche, and Politics. Bob Rosen looks forward to facilitating the exploration and discussion of this important and timely subject.
Learn more about Thomas Singer and Donald Kalsched, our 2022 Jung in the Heartland Conference presenters, here.
Group participants will have access to digital copies of the selected readings. Should you choose to purchase a copy of Cultural Complexes & the Soul of America edited by Thomas Singer, please remember that Amazon Smile benefits this Jung Society.
Learning objectives:
Gain increased understanding of Thomas Singer's concept of cultural complexes as being part of our collective "filtering system of the Psyche."
Discuss Singer's list of what he identifies as America's "primary cultural complexes."
Study Donald Kalsched's "Self-Care System" of archetypal defensive powers ("Angels") found in survivors of early trauma.
Review examples of national figures that reflect America's radical and polarizing forces that present a destructive effect on our "inner democracy."
Reflect and examine the transformative effect of democracy and how it is essential in "opening the heart and increasing the light of consciousness."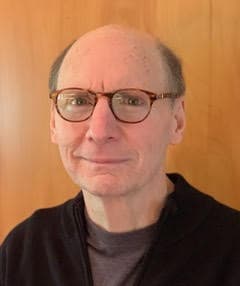 Bob Rosen, MSW, LCSW, is a psychotherapist who specializes in working with children, adolescents, and families since 1990. He is a Jungian-influenced, Gestalt-trained therapist.