Description
Even though, in Jung's view, no one is ever done with the process of becoming who we are meant to be, one's search for wholeness – individuation – is furthered by the tension between oneself and others. Jung wrote that "Individuation cuts one off from personal conformity and hence from collectivity…He must offer a ransom in place of himself"…He refers to this ransom as the production of values. In this study group we will use readings from Jungian authors and film clips to assist in the discussion of the process of individuation.
Learning objectives
By the end of this course, participants will:
Identify the role of opposition in the search for wholeness
Employ the parallel process using film and story for individuation
Apply the concept of the tension of the opposites to change and growth
Recognize how integration of the shadow and persona lead to wholeness and balance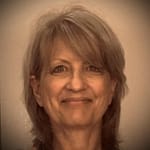 Mary Ryan, M.S. is a Jungian-oriented therapist who has worked with individuals, couples, and groups since 1984. She has been on faculty for three universities and the Academy of Addictions Treatment Professionals. She has a private practice in Springfield, IL, and facilitates a Prison Fathers group at Jacksonville Correctional Center.